HEAD OFFICE WHAT YOU'LL DO
'There's always something new to do, always a challenge, always something new to try. You can go from building digital tools to taking client meetings and switch between the two seamlessly.'
Yasmin - Digital Consultant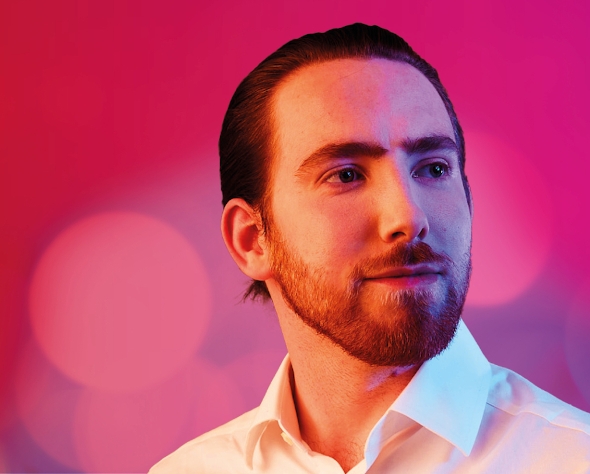 Sign up
DAY IN THE LIFE
To get a better idea of what a day in the life of a Head Office colleague looks like, we asked Grace, who works in HR Operations to tell us more.
Every day in HR Ops is extremely varied which is what makes it exciting.

For me a typical morning might involve working with people across all sectors and teams in

the business, whether this be focusing on wellbeing, health, or personal concerns, or

creating and implementing new policies to improve the happiness and experience of our

colleagues.

By early afternoon, I might start working on some of the wellbeing support we offer.

This could be training up Mental Health First Aiders or organising sponsored walks and happiness webinars.

I also work with people in all stages of the employee lifecycle, from ensuring they have the correct right to work documents to supporting them through their probationary period and completing their exit interviews.

The HR ops team gathers feedback at all stages to improve employee experience at Newton.

I might spend the rest of the day managing company benefits and pay, always looking to see how we can stay ahead of competitors in terms of our offerings.

My main focus is creating a safe and happy working environment by managing employee relations and dealing with concerns in a personal and professional manner.

Everyday for me really is a surprise!
LIFE AT HEAD OFFICE
Where you'll work

You'll work out of our Head Office in Kingston Bagpuize, Oxfordshire. We also offer a hybrid working option where you can work remotely as well as in-office.

Work / life balance

We believe it's important to switch off and unwind in the evenings, whether that be at the gym, having dinner with colleagues, or simply having time to yourself! We also have a strict no-work-on-weekends policy which means you know when it comes to the end of the working week, your time is your own.

Review days

Since we began, we've hosted Review Days regularly. It's a unique aspect of our culture and a chance for the entire company to collaborate, get involved and get to know each other better. We also have Review Nights the evening before, which allows colleagues to unwind, network and socialise in a fun and relaxed atmosphere.
What's in it for you
What's in it for you
Salary package of £33,000 - £36,000
25 days holiday, Volunteering Days, Work Mobile Phone, and more
MORE
What we look for
What we look for
Key skills - Outstanding communication and interpersonal skills, self-motivated, flexible (to give you an idea!)
Any background, degree qualification or equivalent
MORE