HEAD OFFICE WHAT WE LOOK FOR
The people who work with us are very much individuals, but there are certain values and attributes all of us share.
Whatever your background – STEM, Arts or Humanities, and whether you have a Bachelor's degree, a Master's or a PhD – these are the qualities we look for: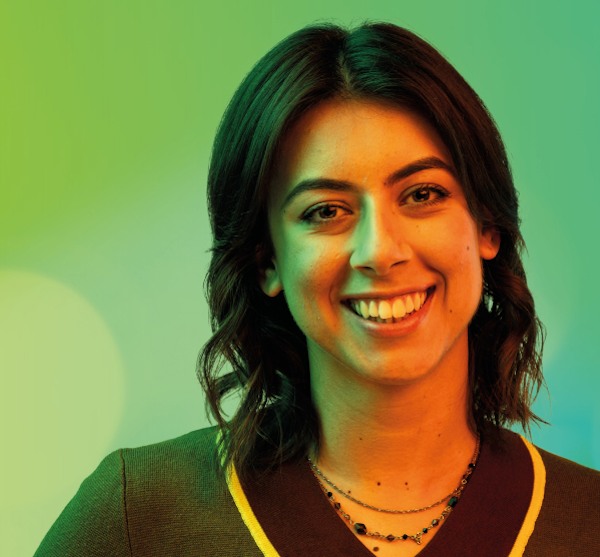 Apply
ASSESSMENT CRITERIA
Take the opportunities around you
Show the will and the skill to make a bigger impact
Hear and be heard
Take the opportunities around you
You can learn and improve because of the projects you work on and the team you work with. There is always something for you to learn if you are open and proactive and these qualities will help lead to bigger projects, more impact and rapid progression.
WHAT WE WANT YOU TO SHOW US
Curiosity - show us your curiosity. Prove you will leave no stone unturned when formulating ideas and developing skills to improve yourself.
Belief - we want you to have belief in your abilities and respect for the talents of others. That's how we work and we want to know that's how you'll work too.
Show the will and the skill to make a bigger impact
In supporting and partnering with our consultants, we use data, creativity and smart thinking to make a measurable impact and drive business growth. We want to see you deliver to high standards and make stuff happen.
WHAT WE WANT YOU TO SHOW US
Resilience - you'll need to demonstrate a will and resilience to get things done. Complex and time-sensitive problems are some of the most satisfying to solve, but they are also hard work. Tell us when you've done that before and we'll listen with interest.
Insight - if you can use data to uncover meaningful insight, we'd like to see it.
Hear and be heard
We know great ideas can come from anyone, anytime. It's why we look for people who see the value in collaborating and thrive when working with others. We value supportive people too. We've always got each other's backs.
WHAT WE WANT YOU TO SHOW US
A supportive approach - you'll need to be open to collaborating with clients and colleagues to discover the best solution.
Team spirit - it's important that you're ready to work hard as part of a team. Doing so will allow you to form bonds that'll help you rise to any challenge and will often develop into lasting friendships.
What we'll be looking for in you:
You'll be a high calibre individual, with exceptional levels of personal drive and eagerness for personal development. An analytical mind, coupled with strong communication skills and a positive attitude are essential to fit into the Newton culture.
To apply for a Head Office Graduate role, you'll be on your way to, or have achieved, a graduate level qualification and have the following skills and attributes:
Ability to deal with a rapidly-changing environment and act on your own initiative
Belief in demanding better in everything they see and then the drive to make changes happen
Excellent interpersonal skills, including being able to inspire others toward change
Ability to empathise with others
Numerical skills to solve problems with a data-based approach
Passion for personal development and self-reflection
Good IT skills
Organisation and prioritisation skills to manage competing demands
Be personable, with a sense of humour
The skills and attributes outlined in this overview above are by no means exhaustive and we welcome candidates who can bring different relevant experiences to the role.
FAQs
What training do you offer?

We invest in your training and go to extraordinary lengths to help you make the most of your talents. The details of your development will be tailored to your needs and aspirations. But broadly speaking, you can expect a clear development path that starts with a comprehensive induction from the people that do the job, quickly followed by on-the-job learning and training from in-house experts, all supported by an online learning tool.
What you'll do
What you'll do
Work at Oxfordshire, UK & Hybrid
Various support functions
MORE
What's in it for you
What's in it for you
Salary package of £34,000 - £37,500
25 days holiday, Volunteering Days, Work Mobile Phone, and more
MORE