GRADUATE CAREERS
Let's Start Doing
At Newton, we do consulting differently. We go all in, side by side with our clients, at the coalface, on the shop floor, by the production line - listening, understanding, analysing the data and together, solving problems creatively. We take on complex challenges in multiple sectors across a variety of industries, delivering results that matter and creating a lasting impact. Kickstart an exciting career in a dynamic field. Make an impact from day one.


Apply
Available roles
OPS

£45,000 - £50,000
Varied, UK

Digital

£45,000 - £50,000
Varied, UK

Head Office

Role dependent
Oxfordshire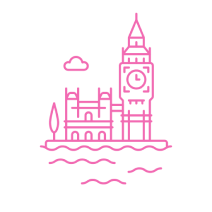 NEWTON'S SUMMER ACADEMY
An opportunity for students from underrepresented backgrounds to develop the skills needed to thrive in business consulting.
Applications opening soon
Sign up to receive the latest careers updates from Newton