DIGITAL WHAT'S IN IT FOR YOU
"I didn't have a huge amount of digital experience, but someone at the company said it would be an opportunity to learn new things. There are lots of frameworks that bring everyone's skills to the same level, so I've never felt intimidated by trying something completely new."
Holly Baker, Digital Consultant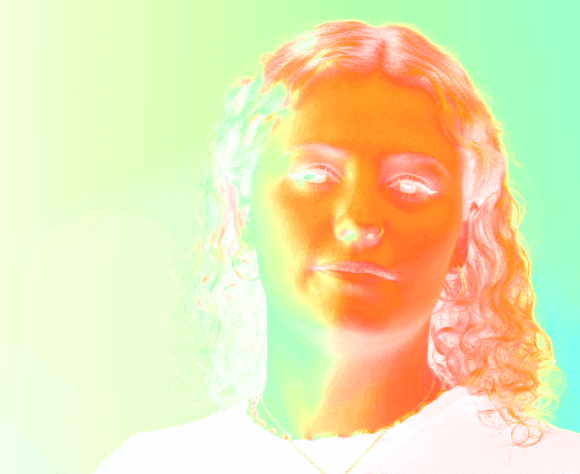 Apply
SALARY PACKAGE
Starting base salary

From Sept 24: £45,000 base salary, plus 4.5% pension contribution

Joining bonus

£2,500 - paid as soon as you sign the contract

Annual increases

Your package will increase every year and with every promotion

Profit Share Bonus

Paid every 6 months, based on company performance. Expected range (realistic) annual bonus payment: £2,200-£6,600
BENEFITS
Car options

All consultants have the option of getting a car through Newton via salary sacrifice.

Flexible start dates

If you want to experience the world a little bit more before you join us, now is the time. Choose when it is convenient for you to start with us.

Events

Unwind, relax and take some time for yourself. Forge new and deeper friendships with colleagues. Have fun at our fortnightly social events.

And more

25 Days Holiday, Work Mobile Phone, Employee Assistance Programme, Income Protection, Life Assurance, Volunteering Days, Payroll Donations, Eyecare, Cycle to Work Scheme
LEARNING & DEVELOPMENT
The training and development we offer our people is second-to-none and is widely considered an invaluable asset among consultants.
Our graduates go through a similar developmental journey up to their first promotion. After which, plans are tailored to each individual's strengths and aspirations. Every single Newton employee is assigned a personal Development Manager whose aim is to help fulfil those ambitions and expand their horizons.
Induction

Weeks 1-4

Exciting and empowering month-long induction, delivered by a Lead, Partner, Founder or our in-house Training Development Manager. We'll teach you all the key skills needed to be a consultant and you'll get to spend one week applying this on-site.

Extra induction

≈2-3 months

After a few months, you'll return with your induction cohort for a two-day refresher course. This will give you a chance to discuss your experiences and build on the skills you learnt in induction.

Consolidation

≈8-11 months

Building on the skills you have gained so far from working on-site, this three-day course will advance techniques around efficiency and engagement to help you to deliver outstanding projects.

Becoming a Senior

≈15-18 months

You'll spend a week where we will help you prepare for your new responsibilities as a senior consultant. You'll learn new management skills and improve your ability to build team and client relationships.

Senior Consultant

≈18 months+

Your first promotion will lead you to the role of Senior Consultant.
Additional Training
Coding Proficiency
As a digital consultant, you can utilise various languages and tools to harness data's power for clients. To support you in this, we offer optional coding courses in languages such as Python and SQL, as well as more general coding training.
Digital Masterclass
You'll be part of a Digital community with active knowledge sharing and support. We also get together frequently for fun, competitive Hackathons to tackle challenges, simulate client work, share skills, experiment and push boundaries!
Digital Foundations Course
This course is a blend of technical and digital consulting, helping you develop the skills to harness the power of data to transform client data systems, approaches and understanding of their business to take better decisions.
Managing Projects
Project management is vital for Newton's success. Early in your career, learn by doing on client programs with guidance from your Line Manager and Udemy. As you progress, project management becomes more significant, and we'll upskill you to be a great project manager.
Compelling Presentations
Use presentations to bring experiences to life, compelling clients to support change. Pick up storytelling tools for engaging presentations focused on simplicity and persuasion, not delivery or technical skills.
Courageous Conversations
Courageous conversations build trust, drive change, manage conflicts, and yield valuable insights. Learn to confidently handle difficult discussions, covering confidence, empathy, feedback, and coaching.
Line Management Training
Learn essential leadership skills for effective team management and support. Gain expertise in team building, communication, conflict resolution, decision-making, and ethical leadership. Empower consultants, pave the way for successful projects, foster team growth, and develop your personal style.
Train new inductees
Teaching is the best way to learn! You'll assist in giving new consultants the first steps of the training that you underwent when you first joined.
PROGRESSION
At Newton, we're invested in seeing our colleagues thrive and make progress within our culture. We ensure you're given the right tools, training, support, and mentorship to reach these milestones and develop consistently.
Lead Consultant

Approx. 3 years

In this role, you'll get your first taste of leadership – managing a small team of 2-4 consultants and leading the design and delivery of various project workstreams.

Principal Consultant

Approx. 4-5 years

Having led projects and guided through the consulting process, you'll be ready for more responsibility. You will work to design, deliver, and manage major change programmes which include training, workshops, and events.

Business Manager

Approx. 6-8 years

You'll now be able to lead large multifunctional teams in the delivery of major and complex improvement programmes.

Director

Approx. 9 years

Having built a solid career with exceptional technical and leadership skills, you'll begin to direct complex, multi-faceted programmes to ensure they're delivered on time and to budget.
faqs
Can I defer my entry and take a break between graduating and starting work?

Yes – totally. We run a rolling recruitment process, so we take on graduates monthly rather than one large intake once or twice a year. This means your start date is very flexible and can be suited to your needs. We offer our consultants a competitive sign-on bonus, and many of our graduates use this to travel before starting work.

What training do you offer?

We invest in your training and go to extraordinary lengths to help you make the most of your talents. The details of your development will be tailored to your needs and aspirations. But broadly speaking, you can expect a clear development path that starts with a comprehensive induction from the people that do the job, quickly followed by valuable on-the-job learning and training from in-house experts, all supported by an online learning tool. At every promotion level you will be put through a weeklong training course, preparing you for the next stage of your career at Newton.

What is progression like at Newton?

As a fast-growing company, you can expect quick progression. Your salary package will increase every year and with every promotion. Often, your first promotion to senior consultant is within 18-24 months after joining as a graduate. This can vary because promotions are based on merit and subject to hitting milestones, however, you're never in competition with your colleagues as there's enough room for progression for everyone.
What you'll do
What you'll do
Site based, depending on project location
Public, Consumer and Defence and Infrastructure
MORE
What we look for
What we look for
Curiosity, resilience and team spirit
Any degree - STEM/Arts/Humanities
MORE