OPERATIONS WHAT YOu'll DO
Work hybrid, remote (depending on the project) or field-based, shoulder-to-shoulder with clients, transforming operations within their organisations. You'll spend time with their people – mapping processes, analysing data, and looking for opportunities to improve the way they work. Once you've determined where the biggest opportunities are, you'll knuckle down and get stuck in – creating and implementing project plans that deliver on the promises we make and continue to do so long after we've gone.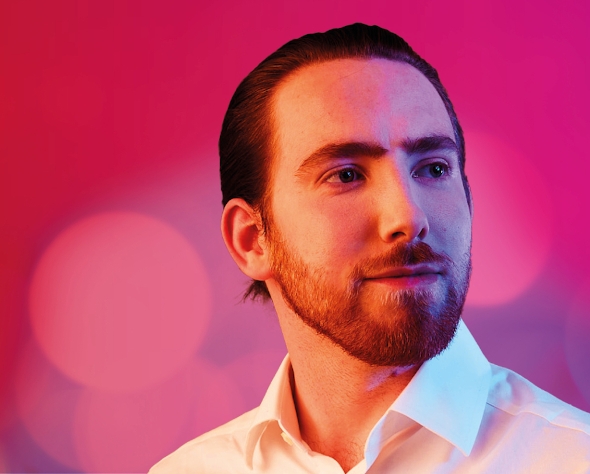 Sign up
Day in the life
To get a better idea of what a day in the life of a Newton consultant looks like, watch Digital Consultant, Harry talk through a typical day and some of his responsibilities in his role.
LIFE ON SITE
Where you'll work

We work on projects across the nation - from the tip of the Cornish coast to the Scottish Highlands. This means you're free to live anywhere in the UK.

Travel

Being onsite with the client is a big part of being a consultant so during the week, you'll be put up in a hotel, near the client-site, paid for by Newton. However, we know there's nowhere like home, that's why you'll be home by 6pm every Friday, no matter where you live in the UK.

Work / life balance

We believe it's important to switch off and unwind in the evenings, whether that be at the gym, having dinner with colleagues, or simply having time to yourself! We also have a strict no-work-on-weekends policy which means you know when it comes to the end of the working week, your time is your own.

Review days

Since we began, we've hosted Review Days regularly. It's a unique aspect of our culture and a chance for the entire company to collaborate and help solve project challenges together. We also have Review Nights the previous evening, which allows colleagues to unwind, network and socialise in a fun and relaxed atmosphere.
FAQS
Do I have to live near Newton's head office (near Oxford) to be a consultant?

As a consultant you will not be based at Newton's head office except during the first three weeks of your induction when accommodation will be provided for you. After which, you can live anywhere!

Will I have the opportunity to work abroad?

We have in the past run projects abroad, and as the company grows, we will likely have more opportunities to do so. However, Newton currently operates exclusively in the UK, as we feel there is still a great deal of opportunity to expand domestically within our current sectors, as well as into emerging ones.
What's in it for you
What's in it for you
£45,000 - £50,000 + joining bonus of £2000 - £5500
Flexible start date, profit share and more
MORE
What we look for
What we look for
Curiosity, resilience and team spirit, to name a few
Any degree - STEM/Arts/Humanities
MORE