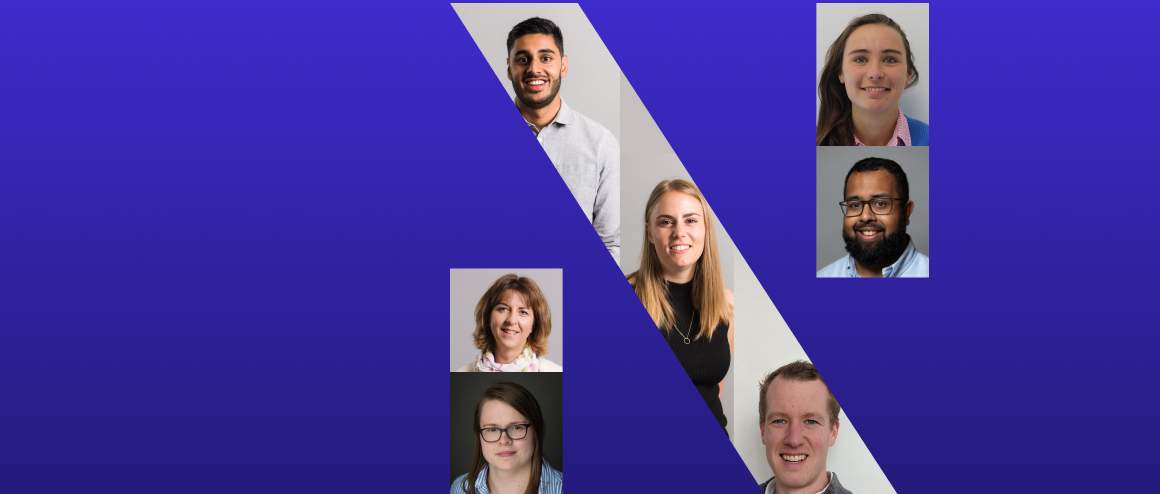 GENUINELY INCLUSIVE REFRESHINGLY NEWTON
Apply
A message from
Kate Mills,
PEOPLE DIRECTOR
We believe that every organisation can be better and Newton is no exception, particularly when it comes to diversity and inclusivity. We see the strengths and benefits of having truly diverse teams to challenge our thinking and improve our performance; alongside this, a sense of belonging and care for others is at the heart of our values.
We know we have a long way to go to become a truly diverse and inclusive organisation. But we have taken a big step forward on that journey by formulating a compelling vision for the future of Newton:
We want to create a culture that thrives on prioritising a sense of belonging, treating people fairly and committing to diversity.
Realising our vision will be no easy feat but the key to success will be the same driver of all our achievements - our incredibly intelligent, enthusiastic and passionate people, who can combine a rigorous evidence-based approach with real empathy for others.
Our Targets
We're all about implementation at Newton and as such it's not enough to just set out a vision – we have to make it a reality. In that spirit, we have set ourselves four targets, which will ensure that we reflect society more broadly and the clients we work with.
INCLUSION
We will increase our 'sense of belonging' measure overall to 90% with consistency between all diverse groups





Ethnicity
10%
Ethnic Minority representation in the leadership team by 2023
15%
Ethnic Minority representation below leadership level in Newton
LGBTQ+
Top 100
To be listed in the Stonewall Top 100 Companies Index
Gender
30%
female representation in the leadership team by 2023
50%
female representation below leadership level in Newton
Our vision
Building a better newton
Building a better Newton, where all of our people feel a sense of belonging and inclusion, is down to each and every one of our people. There are a variety of internal, grassroots initiatives, such as N-Clude, Wom-N, N-Pride, the Newton Foundation and the Ethnicity Network which give a voice to all our people and support a more inclusive environment.

N-Clude exists to ensure everyone at Newton feels welcome, is included, and is enabled to succeed, whatever their gender, ethnicity, faith or background. It co-ordinates the annual inclusion survey and organises initiatives to build awareness of and celebrate the things that make us all different.

N-Pride is a forum open to all LGBT+ Newtons and allies. As well as being a support network, it organises a range of events throughout the year, including during Pride Month,

Wom-N plays a vital role in creating an environment at Newton where women can succeed and realise their full potential. It facilitates events and networking, offers peer-to-peer support and mentoring, and provides a platform for female role models.

The Ethnicity Network works to create an environment at Newton in which Ethnic Minority talent feel comfortable to be themselves, feel included in the company culture, and can envision a long term future at Newton. Moreover, the network is supporting efforts to build a visibly more diverse senior leadership and to make Newton an industry leader for Ethnic Minority representation at all levels.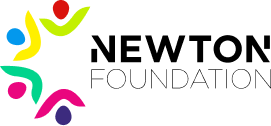 The Newton Foundation's mission is to make it as easy as possible for Newton people to maximise their positive impact on the world, over and above client work. The flagship cause is Social Mobility, however people at Newton can seek support from the Foundation for any cause close to their heart.
Love all our people is a core value for us at Newton. We value inclusivity and we know we benefit from having a range of skills and life experiences in our teams. The network brings together current parents and carers to provide a safe space to share ideas and challenges and to support each other.
The Parent and Carers Network exists to help build the belief that you can be successful at Newton as a parent and/or carer.
WHAT'S GOING ON?
March 8. 2023

International Women's Day

We're very excited for International Women's Day this year because tomorrow we'll be holding our first ever all-day event hosted by our Women's Network (Wom-N) for women and minority genders in the company. To mark International Women's Day today and introduce our event tomorrow, we've been speaking with Newton consultant and co-founder of Wom-N, Amy Elias. Read on to discover more.

February 21. 2023

The Grocer Female Power List

"It's no secret that diversity drives better decision-making and more successful teams and companies. So, focusing on equality and diversity isn't just the right thing to do morally, but the right thing to do to drive commercial advantage." - Emily Deer, Director at Newton Europe.

We are delighted to be partnering with The Grocer on this years Female Power List which starts with a look at where the discounters stack against the 'big four' when it comes to female representation in top paid roles, and celebrates the 10 most influential women who are leading the sector.

May 6. 2022

Ethnicity Month: A Personal Reflection

April marked our Ethnicity Month, where we hosted a series of events to better understand how matters of race, ethnicity and culture impact those working at Newton. This personal reflection from Agnes Fung, Consultant, gives a first-hand perspective on what it's like to be a Hong Kong national living in the UK, and how it felt moving country to start at a new job during the height of the pandemic.

February 22. 2022

Implementing Reverse Mentoring to Become an Inclusive Leader

Hear from Newton Founder Andy Hawes as he reflects on his conversation with reverse mentoring guru Patrice Gordon.

February 7. 2022

2022, The Year of Intersectionality at Newton

Welcome to Inside Newton, our new blog series which will be giving an insight into the lives, work and experiences of people from across the business. We're thrilled to be kicking off with an introduction to Intersectionality from Equality, Diversity and Inclusion (EDI) manager, Sandra Masiliso

November 25. 2021

GEN certification for workplace equity

Newton becomes the first UK company to work toward earning the GEN Certification, a data-driven accreditation that recognises organisations for excellence in workplace equity.

October 29. 2021

Ethnicity month

Each month we celebrate a theme from our Equality, Diversity and Inclusion calendar and this October was ethnicity month.

Organised by the Ethnicity Network, it was a great chance to have fun and learn from our colleagues about what it means to be from a minority ethnic background here at Newton.

At an away day, we got a chance to hear from some of the Network what the group means to them and further explore the network's key focus areas.

October 28. 2021

Celebrating Black History Month

October is Black History Month in the UK, so we took the opportunity to explore the stories and expand our knowledge more. Amongst other activities, we hosted internal and external guest panel discussions which celebrated the multifaceted, lived experiences of those within the Black community at Newton and across various industries.

Take a look at our introductory blog that kick started the launch of our Black History Month campaign series.

October 27. 2021

Black voices

As part of our celebration of Black History Month, we launched our 'Black Voices' blog post campaign, where we heard from some of our people about their experiences of living and growing up as a black person in the UK.

With the theme for Black History Month UK this year being #proudtobe, our blog post series, gave us great insight into what #proudtobe really means to them.