GRADUATE ROLES
Head Office Graduate Programme - IT Stream

Kingston Bagpuize

Applications are now closed

Head Office Graduate Programme - People and Marketing Stream

Kingston Bagpuize

Applications are now closed

Head Office Graduate Programme - Operations Stream

Kingston Bagpuize

Applications are now closed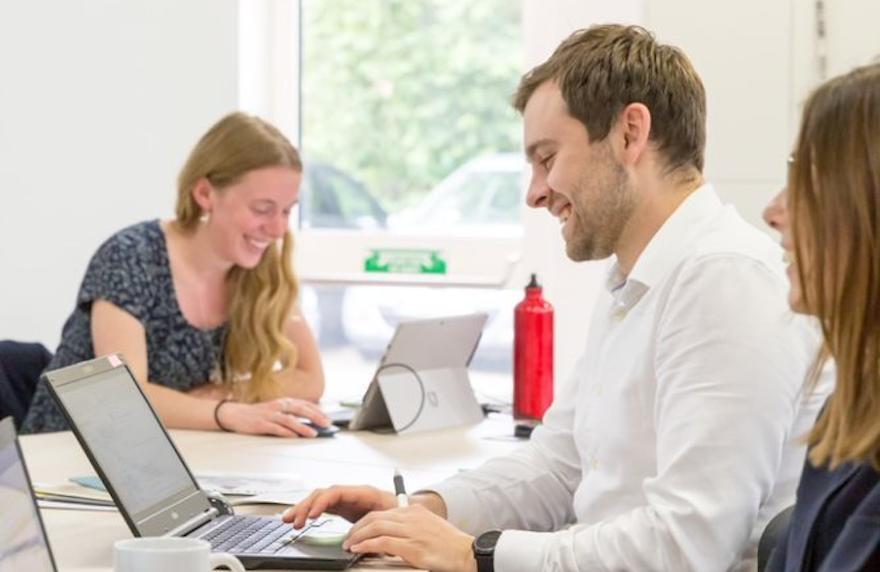 People & Marketing
Does the art of promoting an idea or lifestyle make your heart sing? Or do you enjoy collaborating with people to make their experience at work more rewarding? Our People & Marketing stream covers all manner of topics from Learning & Development, Recruitment, Employer Brand, Events & Engagement, and Marketing.
Explore your passion for people in our People and Marketing stream and after 12-18 months take up a position within the team of your choice to progress your skills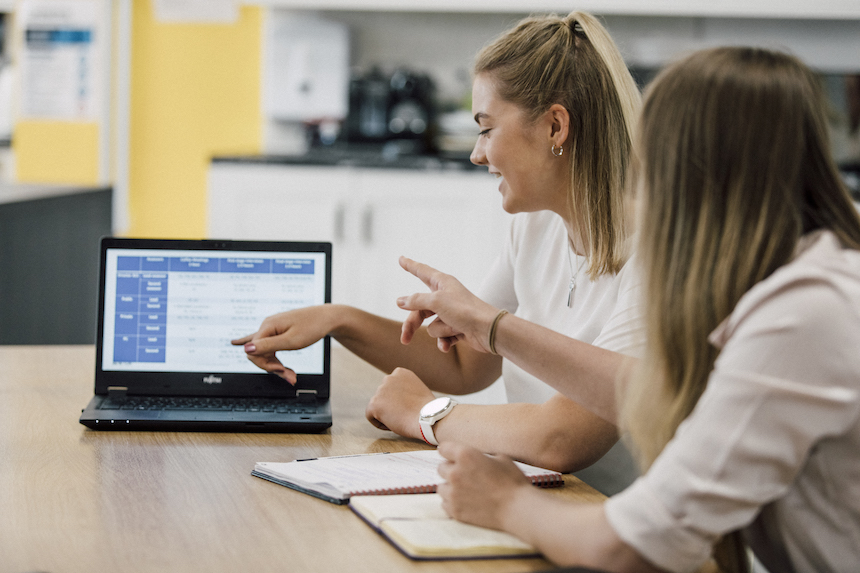 Operations
Do you have an innate interest in the core operational functions that keep a business moving? Our Operations stream will give you the opportunity to learn about Legal, Finance, Scheduling, Supplier Management, and Internal Projects.
Uncover the areas of Operations you're most interested in pursuing and after 12 – 18 months progress from the programme into a particular area within the Operations team.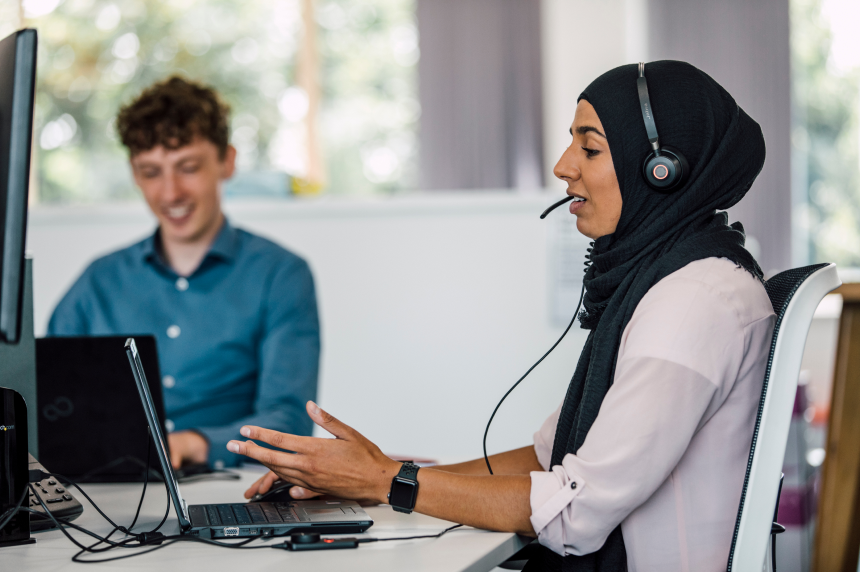 IT
Is technology your thing? Are you interested in kick-starting a career in IT? The IT stream of our Head Office Graduate scheme covers all areas of technology which help Newton operate, such as software development, cybersecurity, project management, and how technology helps deliver client facing projects.
You'll develop IT skills throughout your rotations and build your understanding of how the different elements of IT interface with the wider business. After 12 – 18 months you'll move into a particular specialism within the IT team.
Case Studies
Emily Gerard-Pearse, Trainee Management Accountant, 2019 Head Office Graduate
"Newton is supporting me so I can get my CIMA qualification. They really help you work towards your goals."
Before joining our Head Office in Kingston Bagpuize, Emily studied Biology at Oxford University. After joining, she rotated around several departments, including Employer Brand and Recruitment, before settling in the Finance team.
Oli Leyshon, Current Head Office Graduate
"You feel valued no matter where you work or what you do in the company."
Like a lot of my peers, I was a little unsure what field I wanted to go into after studying Civil Engineering at the University of Southampton. Then I came across Newton's Head Office Graduate Programme at a careers fair.
Amber Breakspear, IT Product Owner, 2019 IT Graduate
"Newton was the only place where I saw a lot of opportunity to try different things."
After graduating with a degree in Chemistry from Warwick University, I worked in a laboratory in Barcelona for three months. But I quickly found I wanted a role that was more dynamic and impactful. Looking around for options, I discovered Newton could give me the variety and challenge I craved.
Peter Madden, Legal and Bids Assistant, 2020 Head Office Graduate
"Newton offers a lot of opportunities to test out a variety of roles."
I studied History and German at Oxford University and in my final year I saw one of the graduate leaflets, checked out the website and was hooked. It was the rotations on the Head Office graduate scheme that really appealed to me, I wanted to be able to explore different teams before I settled on one.
Emily Gerard-Pearse, Trainee Management Accountant, 2019 Head Office Graduate
The big thing I've learned while working here is that it's okay to get it wrong sometimes.
A supportive environment makes so much difference to me. I think it's important to know your team has confidence in your abilities and are there for you if you make a mistake. Newton take everyone's wellbeing and development seriously, and we regularly cover topics such as mental health and emotional intelligence as part of our monthly "Lunch and Learn" sessions.
How would Emily describe the culture at Newton?
The biggest thing that stands out for me is how friendly the culture is. It still amazes me how I can walk into a room full of strangers and feel welcomed by everybody. We also share and celebrate individual successes with the wider Head Office team through our monthly Most Valuable Player award.
What groups can you be a part of?
There are so many! I'm actively involved in the Newton Foundation, which helps our people raise money for important causes, and supports those enterprises by providing vital services such as mentoring. Recently, along with one of our directors, we encouraged staff to donate their time. More than 80% of the company came together to take part in a fundraiser which raised over £36,000 for a variety of causes, which is an accomplishment I am really proud of.
Oli Leyshon, Current Head Office Graduate
Am I the same person I was 10 months ago? Absolutely not.
I think I've grown so much during my time at Newton. I'm more data-driven than before, and I approach problems in a more strategic and logical way. Currently, I'm being supported to train for an accounting qualification, which will give me the skills to develop even further.
What does Oli love about the Head Office Programme?
It has to be the flexibility. I'm still rotating through the programme, having started in Graduate Recruitment before moving on to Finance - I couldn't have asked for a better structure. Newton is such a fast-growing company, and you always feel valued.
How has Oli adjusted to working remotely?
Although there's no feeling like getting to know your teammates in person, I'm grateful Newton adapted so well to the pandemic. I appreciate the effort made by senior leaders to connect with us online during work and for virtual review nights. I've also felt heard in an environment that respects and values different needs and circumstances. And it's those small things that make a big difference.
Amber Breakspear, IT Product Owner, 2019 IT Graduate
The rotations were great because even though they were three months long, I did so many impactful things.
My rotations on the IT Graduate scheme covered IT Support, Software Development, Cyber Security, Infrastructure, and Product & Project Management. In IT support, I was part of a project that looked at data analysis to figure out what resources were needed to increase efficiencies. But it was the last rotation in Product Management that felt right for me, combining my passion for working with people and technology.
How do you feel you've grown since joining Newton?
Not many companies give you as much opportunity as Newton. Right from day one you have a brilliant support network in place. It's intertwined in everything you do. As you go about your day-to-day, you always know what you need to do to develop. You get formal training and a wide breadth of resources. The opportunities are there to test yourself.
What do you think makes a career at Newton attractive to graduates?
It's the technology we use that makes Newton so appealing. Everyone who works here knows you get to work with some of the best technology, even compared to the big names. Newton strikes a great the balance between challenge and support. If you work hard you can succeed, but you also get a safe place to make mistakes.
Peter Madden, Legal and Bids Assistant, 2020 Head Office Graduate
Because Newton is growing so quickly, there are lots of opportunities to experience different roles.
Right now, I'm focused on writing tenders and training to become a solicitor. There are always new roles being created in Head Office, and a lot of movement between teams, which makes things exciting. I get loads of support from my team and I know there's lots of potential for further training.
What impact have you made since joining Newton?
It was so important to me to have a role where I could make an impact. In fact, in my very first rotation, I was writing tenders to help win new business. Probably the one project I'm most proud of so far is the diversity page on the Newton website. During my rotation in the Employer Brand team, I helped create the page and bring all the stories together. I hope it will inspire all kinds of people to join Newton, from Graduates through to Experienceed Hires.
In what ways have you grown since joining Newton?
You're encouraged to try out and learn new things. I didn't have any legal training before I joined, then I was asked to help out on different contracts and projects. You get to work outside of your comfort zone and to embrace new challenges, which is really interesting and exciting.
WHAT WE LOOK FOR
Passion
We don't need you to have a degree relevant to the stream you're interested in, but a deep-rooted interest and desire to pursue a career in your chosen area, is important to us.
Team spirit and collaboration
Building strong relationships and trust with your colleagues is key to success at Newton. We solve our biggest problems together, learn from our mistakes shoulder-to-shoulder and celebrate our wins as a team.
Bright and resilient
Joining the Head Office programme is an exciting journey, but you'll need to think on your feet, solve problems and adapt to the fast-paced nature of our work.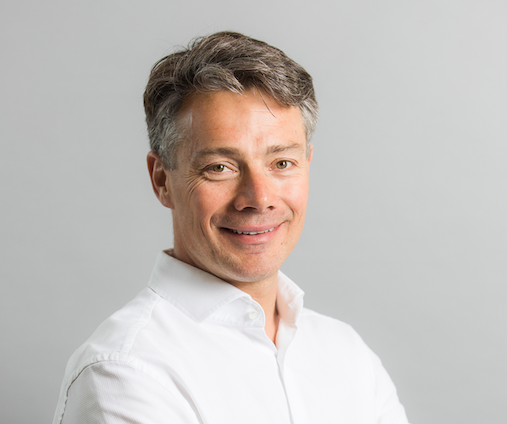 "Our Head Office is as integral a function to Newton as any of our largest programmes. We have only succeeded as a business through the quality of our Head Office team and they will also be the driving force of our future growth."

Andy Hawes, Founding Director of Newton
PACKAGE & PERKS
We offer a highly competitive salary and our generous benefits package includes
Life Assurance
Income Protection
25 days holiday
Pension contributions
Starting package of £31,000-34,000 per annum
£3,000 starting bonus
RECRUITMENT STEPS
Application Form

Numerical Assessment

Video Interview

Selection Day

Final Interview and Dinner
WANT TO FIND OUT MORE?
Email the Head Office recruitment team.