LIFE AS A CONSULTANT WHAT IS CONSULTING?
Choosing a graduate career can be a challenging time – with the multitude of different paths and possibilities, not to mention all the unfamiliar language and business jargon. Recently, we sent a camera crew out on campus to ask students what they think a consultant does – and the results were interesting.
Life as a Consultant
Still confused? Below, you'll hear from some of our graduate consultants, who explain what you can expect from a consulting career at Newton.
Joanna

Harry

Emily

Charles

Rani

Malcolm
neWTON TALKS
Are you new to Newton? Our podcasts shine a spotlight on our people
and their experiences of life as a consultant at Newton as well as showcasing
the many benefits of a career in consulting. Listen to our podcasts to
hear our people talk about.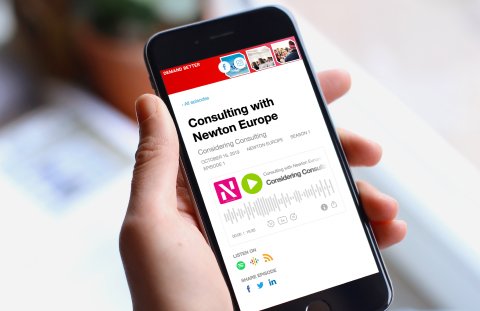 Meet our consultants
Harry

Joanna

Kian

Emily

Charles

Rani

Camila
Operational vs Digital consultant
What you'll be working on
Developing a deep understanding of how our clients work
Mapping how data flows through our clients' organisations
Finding improvement opportunities in our clients' processes
Using data science to find opportunities in complex data sets
Implementing real change that delivers the benefits
Delivering insights and reporting that transform decision making
Role Similarities
Using people skills to build client relationships
Analysing and presenting data to tell a story
A high level of responsibility and rapid development from the start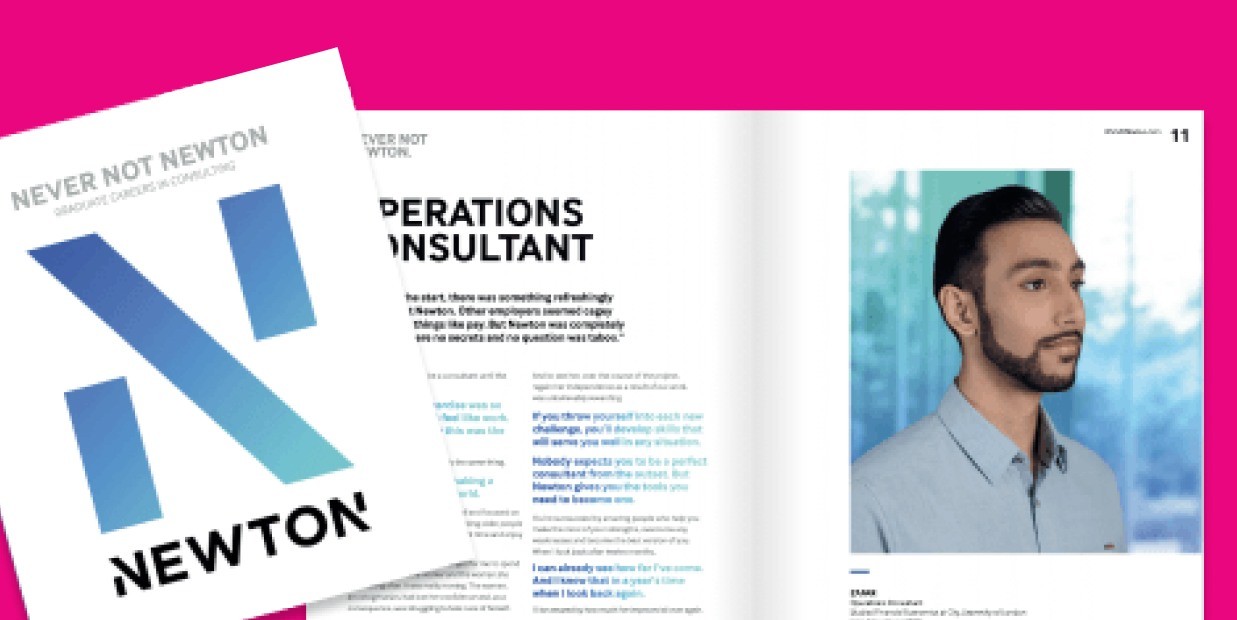 INTRO GUIDE
Our graduate recruitment guide contains everything you need to know when considering a career at Newton. Voted by our last graduate intake as one of the most useful pieces of information across the whole of our website, you'll find case studies, job descriptions and information on our culture, clients, benefits and application process. All under one cover.
SIGN UP
Receive the latest careers updates from Newton. We'll use your university and gender to keep you informed about the most relevant events to you. For example, events run through university careers services and societies such as Women in Business.