LIFE AT NEWTON WHAT WE VALUE
Working at Newton
We pride ourselves on creating a workplace where fun and friendship is as important as high performance and delivering real impact for our clients. That's why we get together every 2 weeks to solve some of the biggest challenges faced by our clients, why we organise weekends away together and why we have the Newton Foundation which aims to help tackle bigger issues like social mobility and homelessness.
Who better to tell you about life at Newton than those who live it?
TRAINING & DEVELOPMENT
We go to great lengths to ensure the training and development we offer is
second-to-none and it's widely considered a valuable asset among Newton consultants.
Our graduates go through a similar developmental journey up to their first promotion, but after that, plans are tailored to individual's strengths and aspirations. Every single Newton employee is assigned a personal Development Manager whose aim is to help fulfil those ambitions and expand their horizons.
Induction
Weeks 1–4
A 4-week intense induction where you will learn about Newton's core methodology with a Founding Director. We'll teach you all the key skills needed to be a consultant and you'll spend one week applying this on-site.
Extra Induction
≈2–3 months
After a few months, you'll return with your induction cohort for a two-day refresher course. This will give you a chance to discuss your experiences and build on the skills you learnt in induction.
Consolidation
≈8–11 months
Building on the skills you have gained so far from working on site, this three-day course will advance techniques around efficiency and engagement to help you to deliver outstanding projects.
Becoming a Senior
≈15–18 months
You'll spend a week in Europe where we will help you prepare for your new responsibilities as a senior consultant. You'll learn new management skills and improve your ability to build team and client relationships.
Senior Consultant
≈18 months+
Your first promotion will lead you to the role of Senior Consultant.
OTHER TRAINING
MANAGING PROJECTS:
Project management is key to the success of Newton. A two-day course will equip you with the skills and tools you need to be a great project manager.
LEARN TO CODE:
To improve your digital capabilities, we offer optional coding courses in languages such as Python and SQL, as well as more general coding training.
PRODUCTIVITY TRAINING:
A one-day course will give a deeper understanding of the mind with strategies on focusing, managing expectations, and reducing the impact of distractions.
TRAIN NEW INDUCTEES:
Teaching is the best way of learning! You'll assist in giving new consultants the first steps of the training that you underwent when you first joined.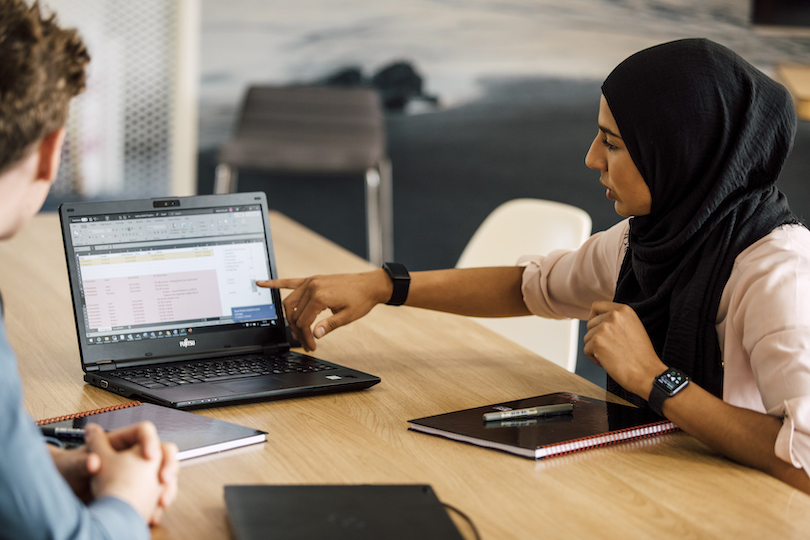 HEAD OFFICE GRADUATE ROLES
Like the sound of Newton but not sure consulting is right for you? Our Head Office Graduate Programme recruits a small number of talented graduates each year across three different work streams: People & Marketing, Operations, and Information Technology. Get in touch to find out more.
DIVERSITY & INCLUSION
We're all about implementation at Newton and as such it's not enough to just set out a vision – we're here to make it a reality too. In that spirit, we have set ourselves tangible targets in four different areas, which will ensure that we reflect society more broadly, as well as the clients we work with.
 
Our NGroups are internally run, grassroots initiatives and consist of N-Clude, Wom-N, N-Pride, the Newton Foundation and the Ethnicity Network. They are designed to give a voice to all our people and support a more inclusive environment.



OUR TARGETS
Ethnicity
Ethnic Minority
representation in the leadership team by 2023
Ethnic Minority
representation below leadership level in Newton
Gender
Female representation in the leadership team by 2023
Female representation below leadership level in Newton
LGBTQ+
TOP 100
To be listed in the Stonewall Top 100 Companies Index
Social Mobility
TOP 100
To be listed in the Social Mobility Foundation's Employer Index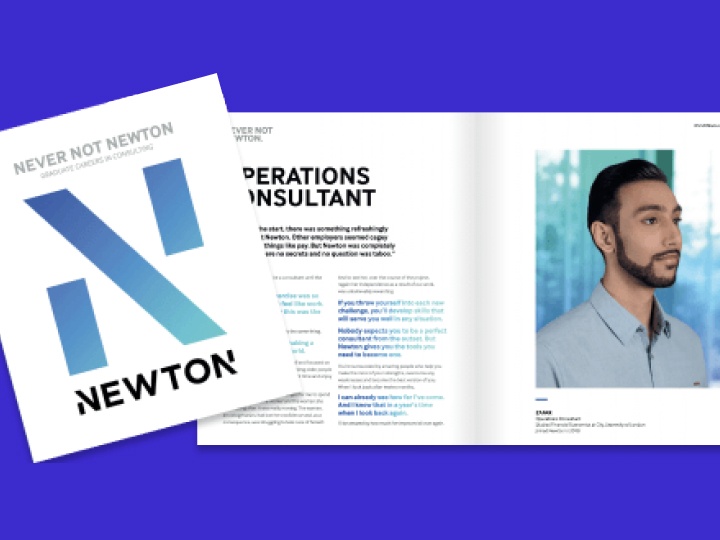 INTRO Guide
Our graduate recruitment guide contains everything you need to know when considering a career at Newton. Voted by our newest graduates as one of the most useful pieces of information across the whole of our website, you'll find case studies, job descriptions and information on our culture, clients, benefits and application process.
PODCASTS
Are you new to Newton? Our podcasts shine a spotlight on our people, their experiences of Newton and the benefits of a career in consulting.
Among other topics, we discuss:

∙ what consultancy is (and what it definitely isn't)
∙ common myths associated with the industry
∙ and Newton as an employer.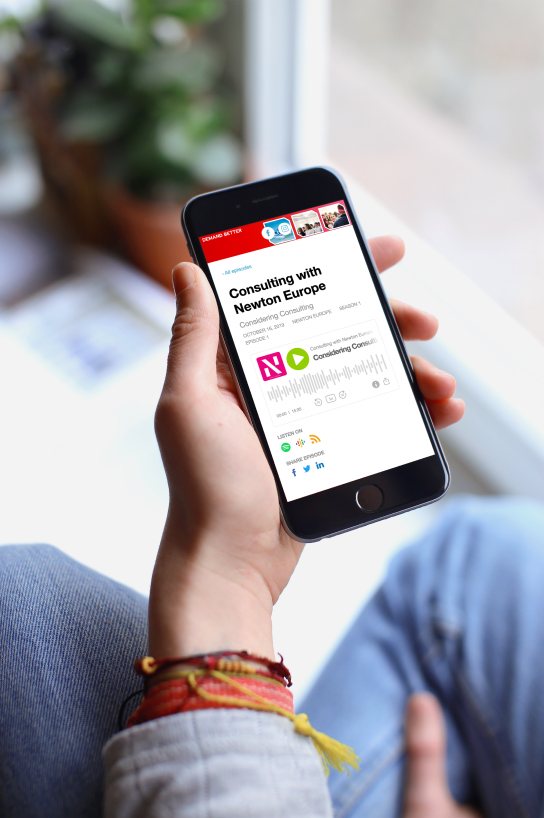 WHERE WE WORK
From the tip of the Cornish coast to the Scottish Highlands, our consultants work on projects far and wide, which means you're free to live anywhere in the UK.
During the week, you'll be put up in a hotel, near client-site, paid for by Newton. And no matter where that is, you'll always be home by 6pm on a Friday...