GRADUATE CAREERS
Let's Start Doing
At Newton, we do consulting differently. We go all in, side by side with our clients, at the coalface, on the shop floor, by the production line - listening, understanding, analysing the data and together, solving problems creatively. We take on complex challenges in multiple sectors across a variety of industries, delivering results that matter and creating a lasting impact. Kickstart an exciting career in a dynamic field. Make an impact from day one.


Sign up
Available roles
Operations Consultant

£45,000 - £50,000
Varied, UK

Digital Consultant

£45,000 - £50,000
Varied, UK

Head Office

Role dependent
Oxfordshire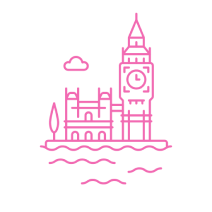 Newton's Summer Opportunities
A chance for students to develop the skills needed to thrive in business consulting. This year, we will be running two streams. The Summer Academy – Pioneering Potential Programme for students from a lower socioeconomic background, and our Summer Academy to which we welcome all to apply.
Latest Content
Discover our latest content, including news posts and podcasts.
Sign up to our newsletter for the latest news, application tips and behind the scenes info on what it's like to work at Newton