OUR CULTURE
At Newton, we pride ourselves on our founding principles of fun, friendship and high performance. These values are underpinned by our thriving collaborative culture; combining intellectually curious minds to help each other achieve more. We're united in creating real impact for our clients and driving our own personal development too.
We know there's more to life than Newton though, and support you in maintaining a healthy work-life balance. We guarantee that wherever you're working, you'll be home by 6pm every Friday and you'll never work weekends. Plus, when we're not working, our social calendar is packed with activity days, a two-day summer event and six sponsored N-Weekends – including a ski trip – every year.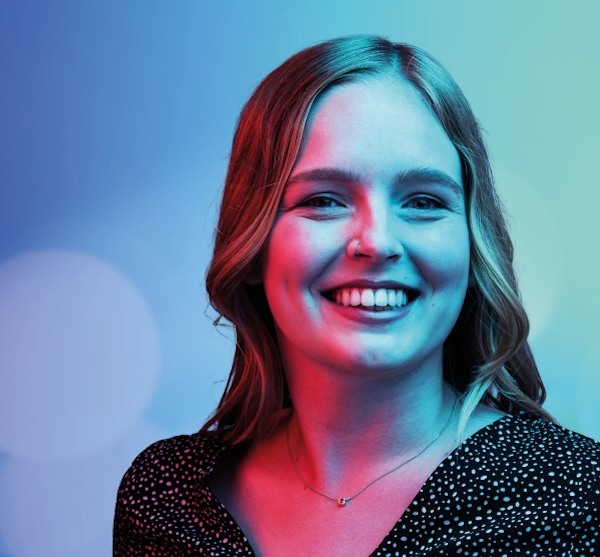 Apply
WHAT IT'S LIKE HERE
Fun, friendship, and high performance
Our three founding principles continue to shape our culture every day. They are the driving forces behind everything we do, ensuring we deliver the very best results for our clients and have fun along the way. We believe building positive relationships with the people around you is key to enjoying your work too. That's why we combine high performance with fun and friendship, to create a place where everyone can thrive.
Review days
Every fortnight, we hold Review Days either as a whole company or in teams. At these days, we combine our collective expertise to troubleshoot and problem solve for the clients, as well as applying a wealth of learnings from previous projects to resolve new challenges. We push for better solutions and challenging ideas to expand our thinking and client offering.
Trips and Activity Days
As we continue to grow, our rolling programme of activities and events is even more important now than it has ever been. It not only allows people time out to relax and unwind by taking a step away from their everyday work, but it also gives Newtons the chance to meet the wider team and cement crucial relationships.
DIVERSITY & INCLUSION
Our Commitments
Diversity and inclusion is an essential part of creating thriving, dynamic and happy teams. And representation is fundamental to the success of all our people. That's why we have set tangible targets to drive us forwards, continuing to build an organisation that reflects society more broadly, as well as the clients we work with.
Pay Equity
We're committed to being transparent around aspects like Pay and Promotions to ensure we're rewarding our people fairly and appropriately.
RECRUITING & HIRING
We continuously challenge our recruitment criteria and processes to make sure we are recruiting for specific skills and potential, and removing any bias from the process.
FLEXIBLITY & FAMILY FRIENDLINESS
We commit to understanding what Newton people want in terms of flexible working and are continuously trialling and implementing new measures to cater for this.
LEADERSHIP & DEVELOPMENT
We recognise that no two people are alike and we ensure everyone is supported to drive their career forward and develop into a Leader in the business.
INCLUSIVE INTERACTIONS
We are committed to making Newton a truly inclusive environment across the board and track progress on this from aspects like the inductions for New Joiners and the onboarding process but also at the company-wide networking events and on-site team interactions.
N-Clude
We are always striving to create a culture that prioritises a sense of belonging. N-Clude is a group of colleague-lead, grassroots initiatives designed to give a voice to all of our people. The aim is to ensure everyone feels welcome, included and enabled to succeed.
Our Ethnicity Network supports Newton's aim to create an organisation where Ethnic Minority talent feel comfortable to be themselves, feel included in the company culture, and can envision a long term future at Newton. Along with regular catch-ups, the group also organised our annual international evening which celebrates Newton's cultural diversity.
The realisation and awareness that we had so much diversity in the company spurred action day to day for people to think about leveraging all our talent and appreciate our differences.
Agnes Fung, Senior Consultant (she/her)
Ethnicity Network Team Lead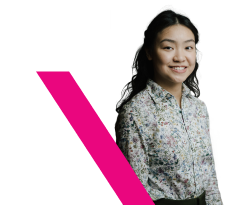 Agnes Fung, Senior Consultant (she/her)
Ethnicity Network Team Lead
N-Pride is a forum open to all LGBTQ+ Newtons and allies. As well as providing a great support network, the group organises a range of events throughout the year and, every month, come together to discuss how to make Newton an even better place to work for LGBTQ+ people.
Knowing you are speaking to like-minded people who not only support you, but also innately understand much of what you're saying. This space has created a sense of belonging for many LGBTQ+ people at Newton.
Maddie Browse, Senior Consultant (they/them)
N-Pride Lead (Social & Support)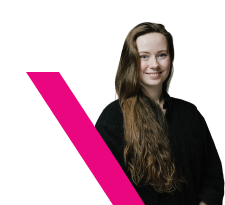 Maddie Browse, Senior Consultant (they/them)
N-Pride Lead (Social & Support)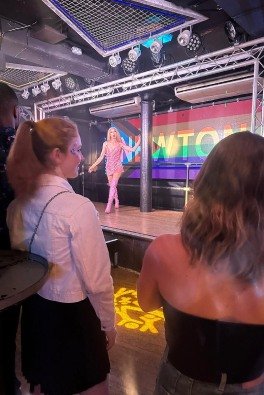 Wom-N plays a vital role in creating an environment at Newton where women can succeed and realise their full potential. It facilitates events and networking, offers peer-to-peer support and mentoring, and provides a platform for female role models.
Wom-N aims to support women & minority genders to thrive at Newton by providing opportunities to network, develop and have their voices heard.
Freya Gittens, Senior Consultant (she/her)
Wom-N Consumer Cluster Lead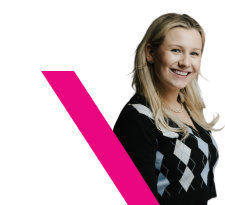 Freya Gittens, Senior Consultant (she/her)
Wom-N Consumer Cluster Lead

At Newton, we're passionate about doing our bit for the planet. N-vironment is striving to integrate sustainability across the business, with the lofty ambition to make us a net zero company by 2027. And we're developing a carbon proposition for our clients, to help them reach their sustainability goals too.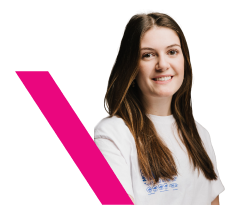 It can be easy to get down thinking about the climate crisis, both at the scale of the challenge and the inertia of society and how little people seem to care. It's a definite boost to be able to take positive action on it with a group of people whoa re passionate about making real change.
Michelle Darcy, Lead Consultant (she/her)
N-Vironment Coordinator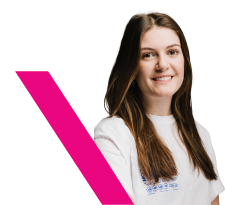 Michelle Darcy, Lead Consultant (she/her)
N-Vironment Coordinator

Consulting can come with a lot of unknowns. Travelling from place to place, spending nights away from home, and working in high pressure situations – factors that become even harder for those facing health conditions. We formed the Disability Network to help our colleagues with their mental health, physical disability, and neurodiversity. A growing community of people who can empathise with one another and help each other navigate all sorts of challenging times, from sick leave to promotions and so much more.
Before starting at Newton, I had my own experiences with poor mental health that have shaped how I am as a person and how I work with clients, teammates, and friends.
Ed Bailey, Business Manager (he/him)
Founder of the Disability Network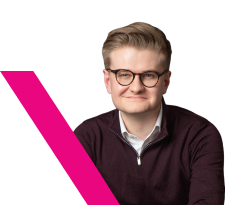 Ed Bailey, Business Manager (he/him)
Founder of the Disability Network

Listen to Newton's
neurodiversity podcast
WELLBEING
Mental Health, Wellness & Stress Management
We understand that maintaining good mental health is hugely important which is why we offer a range of wellbeing resources. From having colleagues trained as mental health first aiders to providing a 24/7 helpline and counselling sessions, we believe it is important to offer people access to the help and support they might need.
Confidence
Confidence is belief in your ability to succeed – it gives us the strength to chase our ambitions and take action. As a team, we exchange tips, techniques and affirmations to inspire confidence in each other. Tackling self-doubt and overcoming our inner critic. Building resilience so we can all be the best version of ourselves. Because great things happen when we step out of our comfort zone.
CHARITY PROJECTS
Newton Foundation
At the heart of Newton is a desire to make things better. To solve the toughest problems not just for our clients, but for everybody. The Newton Foundation supports Newtons in teaming up with charities to maximise our positive impact on the world. The group supports a range of employee-led initiatives including Solo Endeavours, Projects of Passion and Permanent Impact.
Charity Day
Charity Day is an annual event where we all come together to give back to some of our Newton Foundation partner charities. From packing hampers and hosting bingo, to offering consultancy knowledge to up and coming charities, this volunteering day enables our people to apply their energy and expertise to the causes they care about.
Looking for more Newton culture content? Follow us!
FAQs
What is your diversity policy?

It's in our DNA to demand better in everything that we do and diversity is no exception. We want to make sure we attract and retain the best talent right now and in the future. We are therefore proud to be an equal opportunity employer and we never discriminate based on gender, race, religion, national origin, sexual orientation, age, marital status, or disability status.

How can I get involved in the networks? Can I start my own network or social group?

Our N-Groups are internally run, grassroots initiatives designed to give a voice to all our people and consist of N-Clude, Wom-N, N-Pride, Disability Network, Parents & Carers, the Newton Foundation, Ethnicity Network and the Neurodiversity Hub. These groups support their members and help run Newton- wide activities on select review nights. We actively welcome ideas for new networks to help increase diversity and support throughout the business.

Will I find people like me at Newton?

We celebrate individuality and pride ourselves on being an equal, diverse, and inclusive organisation. We aim to employ some of the brightest minds from all universities and all degree programmes. This means that no matter your background, the likelihood is that you'll be able to find people who have shared passions and are on a similar career path.